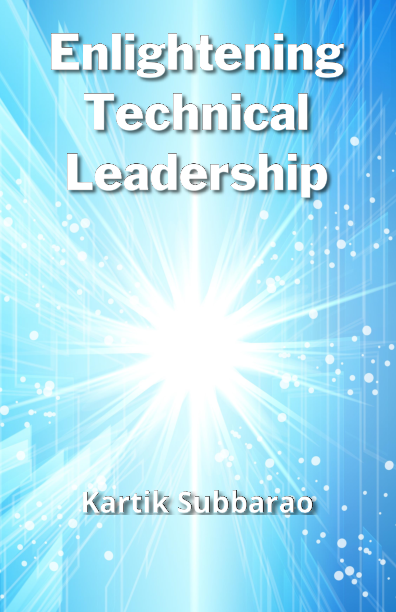 Enlightening the process of technical leadership is fundamentally about bringing greater self-awareness to our technology work. This book presents an introspective approach:
Start with your talent
Refine, switch and let go of your mental models
Understand your sense of abundance as well as your sense of scarcity
Learn from your reactions of dislike and admira­tion
Observe how you set and form expectations when you communicate
Identify the polarities that contain contrasting perspectives
Realize from what you can virtualize
There are many aspects of technical leadership. Some books focus on strategy and systems. Others focus on teamwork and interpersonal skills. Still others focus on creativity and innovation. And of course, there are plenty of books devoted to the technologies themselves. This book focuses on the self-awareness that enables and transforms our capabilities in all of these areas.
Download the Ebook
The ebook has the same text as the paperback book, and is available for free.
Get the Paperback Book
The paperback book is available at Amazon.com.
Subscribe to the Mailing List
If you want to be notified about information and future projects related to the topics discussed in the book, you can sign up here. Feel free to email me at subbarao@computer.org if you have any questions or comments.
Reviews
CERTAIN CONTENT THAT APPEARS ON THIS SITE COMES FROM AMAZON SERVICES LLC. THIS CONTENT IS PROVIDED 'AS IS' AND IS SUBJECT TO CHANGE OR REMOVAL AT ANY TIME.